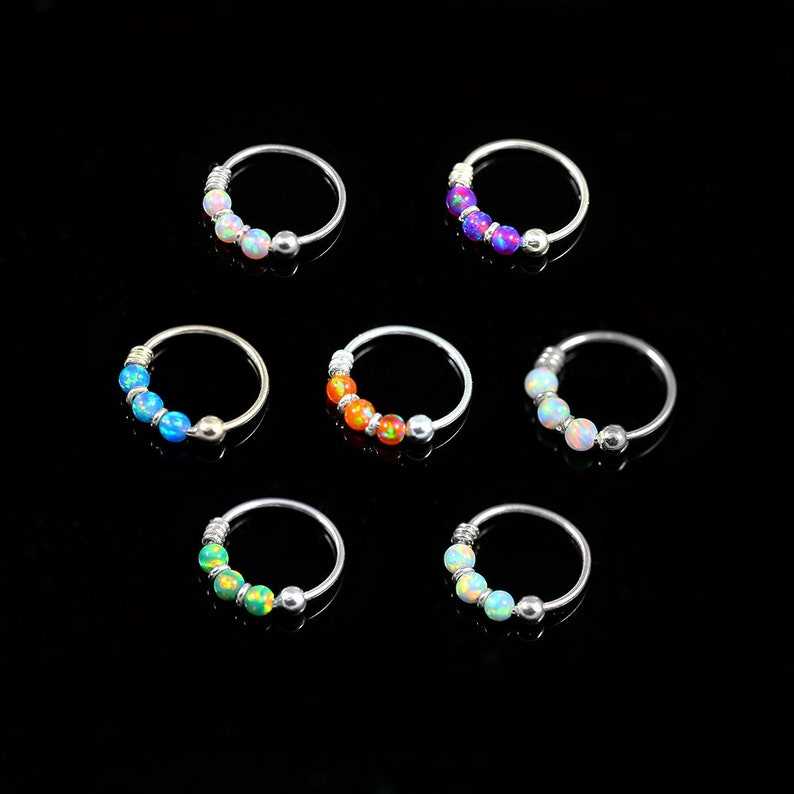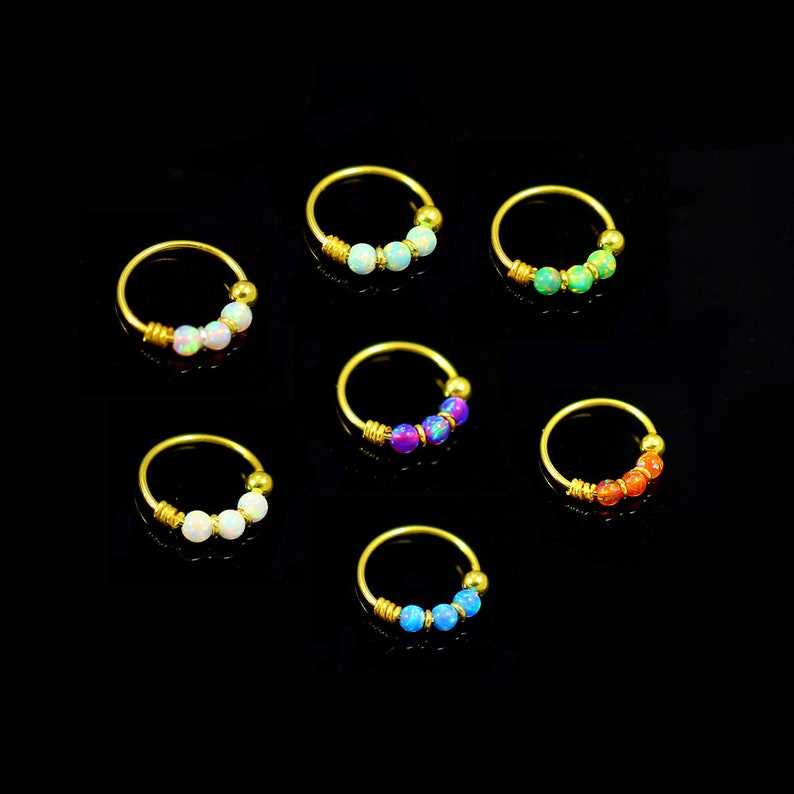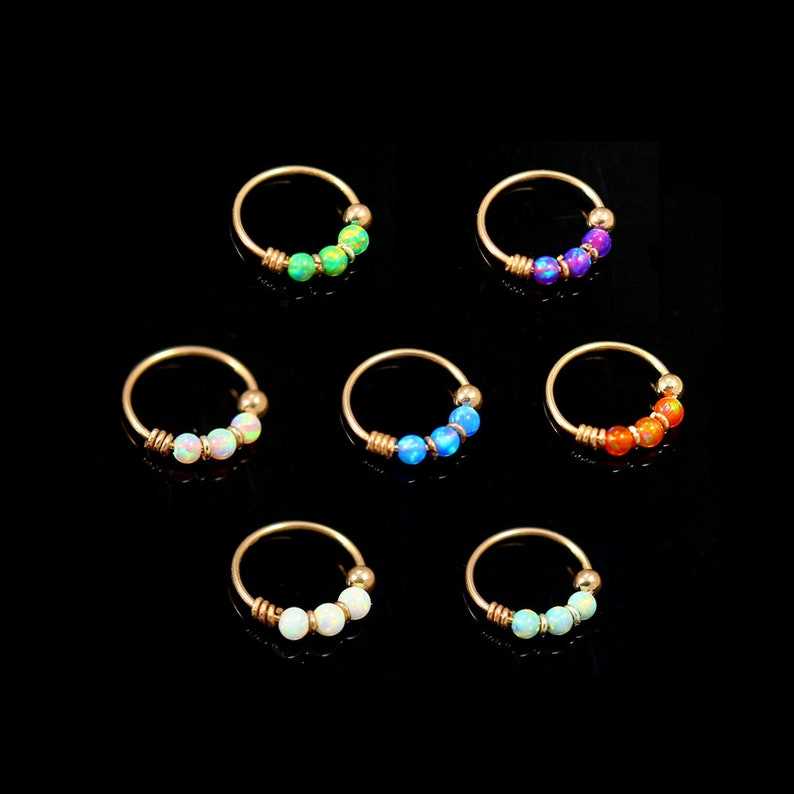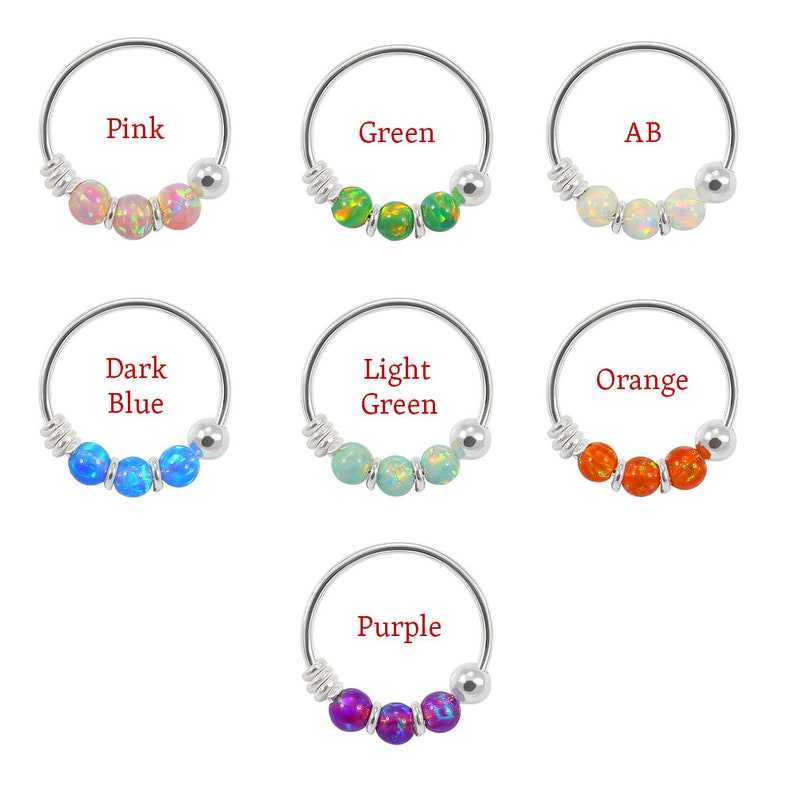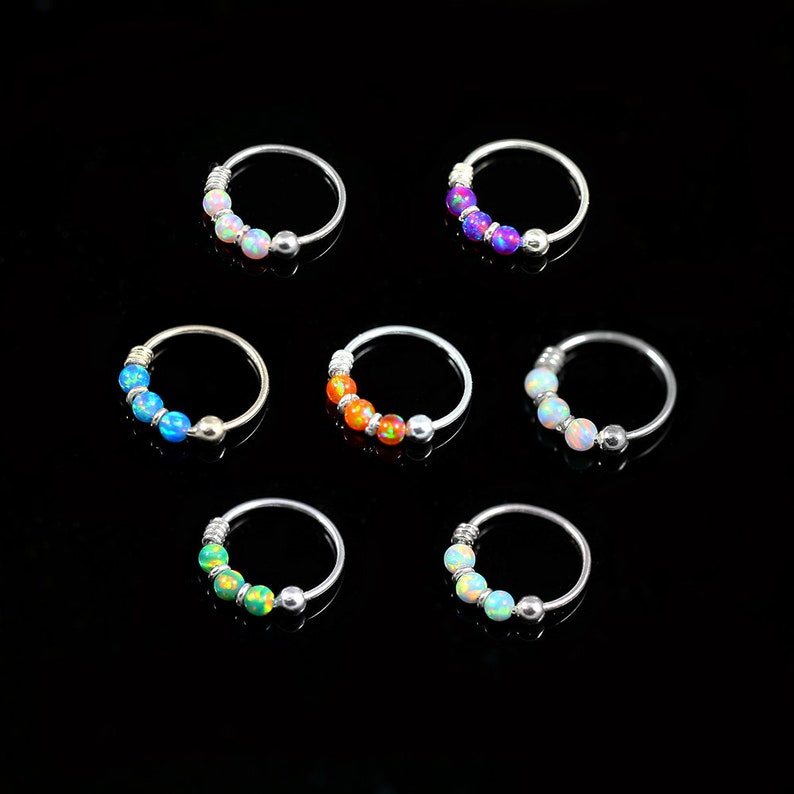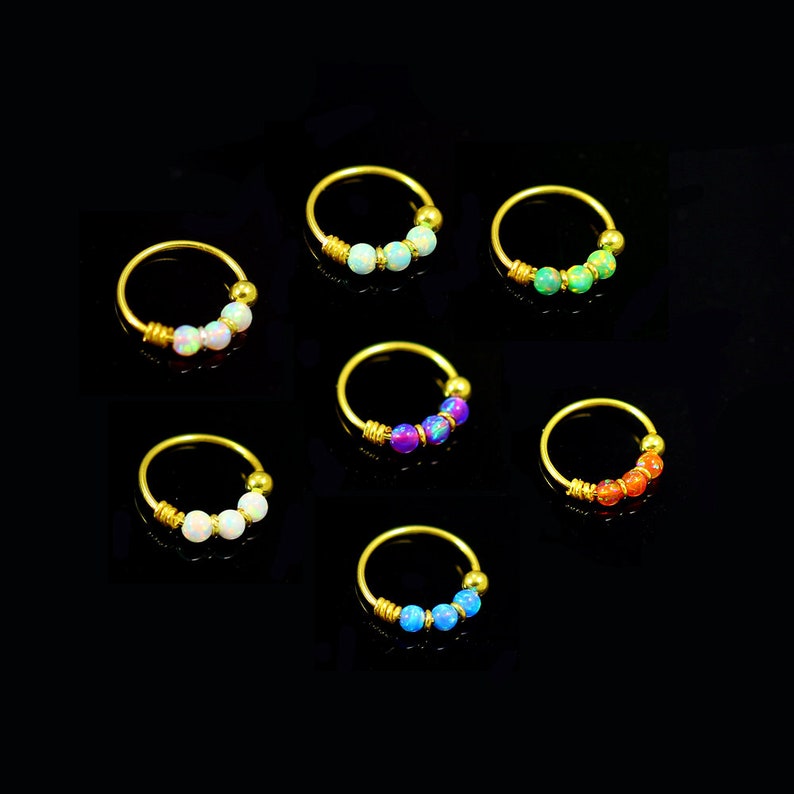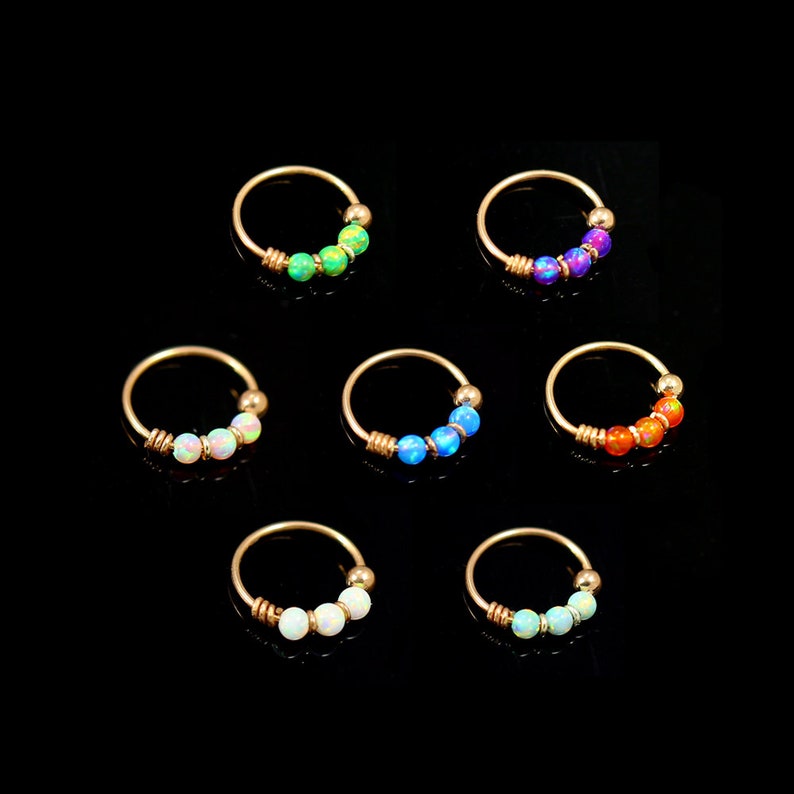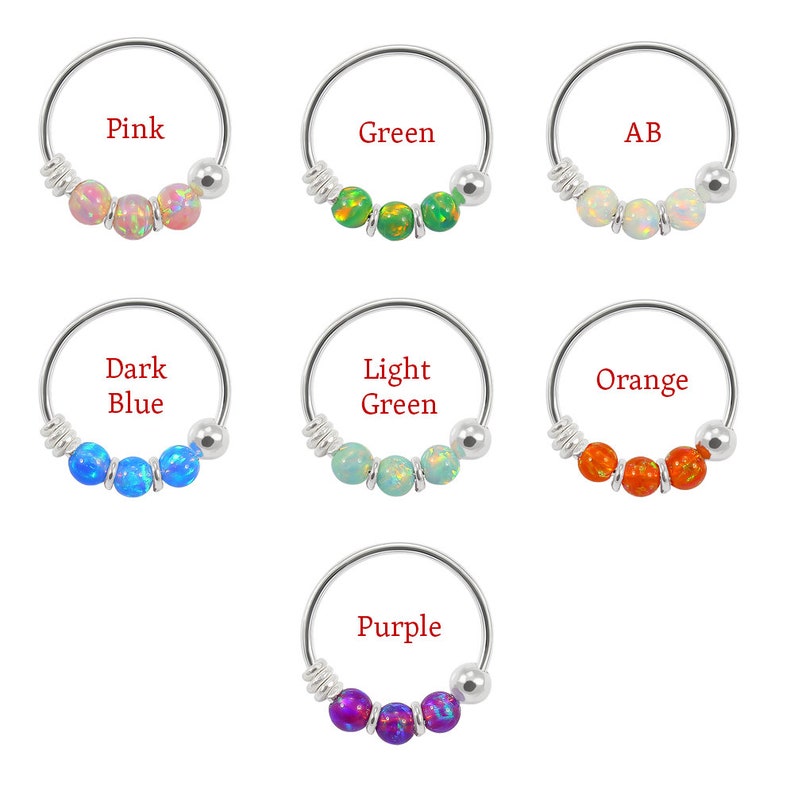 Double Nose Rng For Single Piercing,Opal Beaded Nose Ring Hoop
description

When you bring our Opal Beaded Nose Ring Hoop on you will be instantly transformed into a punk goddess, a rebel, a diva of the dance floor!
Handmade item
Materials: Gold, Rose gold, Silver
Gauge (Thickness): 22G=0.6mm
This requires 5-8 business days to handcraft.

Opal Beaded Nose Ring Hoop is happy to have you soon!
shipping

Free shipping for orders over $49

You can choose the shipping method during checkout:

Standard shipping: $7.99

Arrives 7-15 business days after the production time

Express Shipping: $29.95

Delivery 4-6 business days after the production time
Welcome to Double Nose Ring Store
Hello, you are visiting Double Nose Ring Store. The Double Nose Ring is a new trend in fashion with a unique design. We strive to bring you the best quality double nose ring for the best prices, along with many new captivating designs introduced regularly, so be sure to add our shop to your favorites.
If you like a double nose ring, our store is the right place you couldn't miss. Our store consists of a variety of double nose ring items, for example, double hoop nose rings, double nose ring for single piercing, double nose ring chain, double nose ring and septum, double nose ring, and septum. Come and buy the double nose ring that suits you!
Things You Need to Know about Double Nose Rings
What does a nose ring symbolize?
Young people from all over the globe traveled to India to search for spiritual enlightenment. Many girls chose to wear the nose ring to symbolize their rebellion against traditional values. The piercing is a symbol of boldness, rebellion, and freedom of choice.
Should the double nose ring be worn on the left or right?
While some say that men should only have their noses pierced on the right and women on the left (and sometimes it depends on who tells you). In fact, there is no real reason to choose one side over the other – it depends on your preference.
How painful is a double nose ring?
How much does a double nose piercing hurt? Our pain tolerance is different, of course. But in general, it tends to hurt less because they mostly just go through the skin. The process is over very quickly, and most of our clients tell us there is little, to no pain and or that it feels like a little pinch or flick.
How to maintain a double nose ring?
As with all body jewelry, quality is an important factor in longevity and durability. Our store's double nose rings won't cause skin irritation or discoloration over time, which are two things that can happen with accessories made from lower-quality metals. That means there isn't much work needed to keep your double nose ring well maintained other than regular cleanings!
How about the Quality of the Double Nose Ring Store?
There is no need to worry about the quality of our products. All our products are subject to strict quality inspection. We have a rigorous production process to make sure to provide customers with the best quality service. Double nose rings are not easy to fade. In addition, our double nose rings style keeps up with fashion. So please pay attention to our store to make you enjoy the new products as soon as possible.
The Mission of Double Nose Ring Store
Our mission is to provide double nose rings at a competitive price. We are committed to providing the best products and customer service. Our goal is to make it easy for customers to find what they need so that our customers can get back to their creativity as soon as possible. Besides that, all the quality is tested, and qualified people are appointed to ensure that you receive what you order.
Got a question? Need some advice? Have a problem with delivery? Just email us anytime at [email protected]
♥ Thank you for visiting ♥